Bruce Humes: Can Literary Imports Change Chinese Perceptions of Africa?
http://www.sixthtone.com/news/1002159/can-literary-imports-change-chinese-perceptions-of-africa%3F?from=singlemessage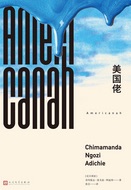 Few avid Chinese readers of fiction can name an African author or novel, and those who do often cite "Things Fall Apart," the highly acclaimed novel by the Nigerian writer Chinua Achebe that portrays the tragic encounter between the Igbo tribe and British colonialism. It was first published in Chinese in the 1960s and has been reprinted countless times since. While literary circles in Africa no longer worship at Achebe's altar, China's literary establishment continues to trumpet him as the reigning "father of African literature," almost to the exclusion of emerging authors.