Beijing Dec 9-15: Ethnic Minorities Film Festival Schedule
https://mp.weixin.qq.com/s/md8_i9tO_HX8Hbdac5BTig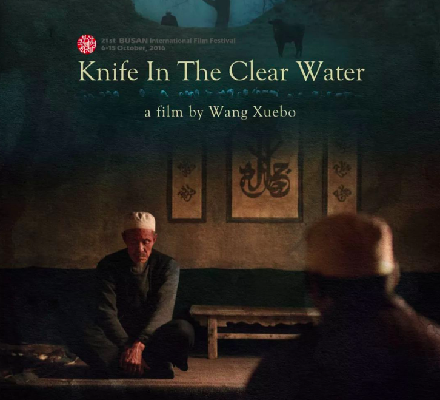 It doesn't say which ones feature English sub-titles, but most won awards abroad and have English on the poster, so I'd assume most or perhaps all do. Some will also have partial or full Chinese sub-titles, since they aren't necessarily in Mandarin.
Looks like 5 -- oops 7, writes someone in the know -- of the 14 are by Tibetan director Pema Tseden. One would have expected a few focusing on Uyghurs, but that minority has recently been reclassified as , erh, "problematic."
For Chinese notes re: plot and director, click on link.
Here's the schedule:
12.09 19:00 气球 万 玛 才 旦 2019 102mins ● ▲ ✦
12.10 14:00 撞死 了 一 只羊 万 玛 才 旦 2018 87mins ▲ ✦
12.10 19:00 家 在 水草 丰茂 的 地方 李睿 珺 2014 103mins ✦
12.11 14:00 静静 的 嘛呢 石 万 玛 才 旦 2005 102mins ▲ ✦
12.11 19:00 老狗 万 玛 才 旦 2011 93mins ▲ ✦
12.12 14:00 行 歌 坐 月 吴 娜 2011 90mins
12.12 19:00 寻找 智 美 更 登 万 玛 才 旦 2009 112mins ▲
12.13 14:00 五彩 神箭 万 玛 才 旦 2014 88mins ▲
12.13 19:00 碧罗 雪山 刘杰 2010 93mins
12.14 14:00 塔洛 万 玛 才 旦 2015 123mins ▲
12.14 16:30 清水 里 的 刀子 王学博 2016 93mins
12.14 19:00 盗 马贼 田壮壮 1986 88mins
12.15 14:00 拉姆 与 嘎贝 松 太 加 2019
110mins ✦
12.15 16:30 第 一次 的 离别 王丽娜 2018 90mins ✦
12.15 19:00 黑骏马 谢 飞 1997 105mins ● ✦
我们 的 钢 嘎哈拉 ~ 《黑骏马》 : 二十 三年 后 ~ 姚祖彪 2019 40mins 纪录片 +