Ursula Deser Friedman

冯爱苏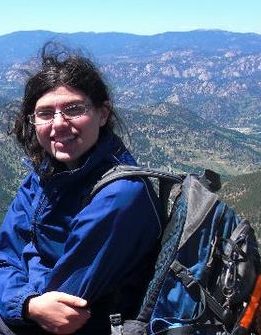 homepage |
Ursula Deser Friedman (冯爱苏) is currently pursuing a PhD in East Asian Languages and Cultural Studies, with specializations in contemporary Chinese literature and Translation Studies, at the University of California, Santa Barbara. Her current research is centered around creative subversion in the literary self-translations of Ha Jin, Pai Hsien-yung, Eileen Chang and Rosario Ferré. She earned her MA in Applied Linguistics,with emphases in Translation Studies and Conference Interpretation, at Beijing Foreign Studies University, where she has taught Mandarin-English translation. Ursula's co-translation of Zhang Xiping et. al.'s Study on the Influence of Ancient Chinese Cultural Classics Abroad in the Twentieth Century (20世纪中国古代文化经典在域外的传播与影响研究), sponsored by China's National Humanities and Social Sciences Fund, is forthcoming by Springer Nature.
Read Now: Around the Web
All Translations
The Paper Republic database exists for reference purposes only. We are not the publisher of these works, are not responsible for their contents, and cannot provide digital or paper copies.