Paul Bevan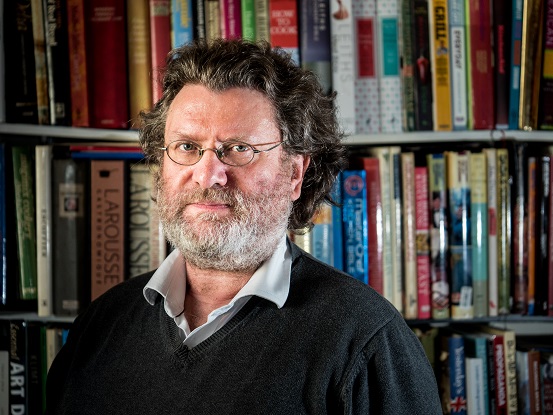 Paul Bevan has taught modern Chinese literature, visual culture, and Chinese history at the University of Oxford, the University of Cambridge and the School of Oriental and African Studies. From 2018-2020 he was Christensen Fellow in Chinese Painting at the Ashmolean Museum where his duties included curating exhibitions, research on the museum's collection, and the translation of calligraphic inscriptions on paintings and other objects. Paul's primary research interests concern the impact of Western art and literature on China during the Republican Era (1912-1949), particularly with regard to periodicals and magazines. His research on artists George Grosz, Frans Masereel, and Miguel Covarrubias, all of whom worked for Vanity Fair, has resulted in extensive research on both Chinese and Western pictorial magazines.
Published Translations
April 2020: 'Intoxicating Shanghai' – An Urban Montage: Art and Literature in Pictorial Magazines during Shanghai's Jazz Age (Brill: Leiden, 2020)
This book includes translations of four short stories:
- 'Huilixian' 回力線 by 黑嬰 Hei Ying
- 'Luotuo Nicaizhuyizhe yu nüren' 駱駝尼采主義者與女人 (Camel, Nietzscheanist and Woman) by 穆時英 Mu Shiying
- 'Molü shan de xiaojie' 墨綠衫的小姐 (The Lady in the Inky-Green Cheongsam) by 穆時英 Mu Shiying
- 'Sharen weisui' 殺人未遂 (Attempted Murder) by 劉呐鷗 Liu Na'ou
June 2019 'Comparative Research on the Work of Shen Congwen and Nakagami Kenji' by Shiroya Takeo 城谷武男 (translated from Chinese) in The Routledge Companion to Shen Congwen
2010-16: Translation of inscriptions on objects in the Royal Collection for John Ayres, Chinese and Japanese Works of Art in the Collection of Her Majesty the Queen (London: Royal Collection Trust, 2016), also preparation of glossary and general historical advice.
Forthcoming Translations
One Man Talking: Selected Essays of Shao Xunmei with Professor Susan Daruvala. My contribution to the book is seven introductory essays and translation of the following six essays by Shao Xunmei:
- 'A Treasure of the Modern Art World'
- 'The Lady of the Flowery Pavilion'
- 'Covarrubias'
- 'Covarrubias and his Wife'
- 'The Status of the Pictorial Magazine in Cultural Circles'
- 'The Woodblock Print'
Book Publications
Original Works
All Translations
The Paper Republic database exists for reference purposes only. We are not the publisher of these works, are not responsible for their contents, and cannot provide digital or paper copies.