Chen Cun

陈村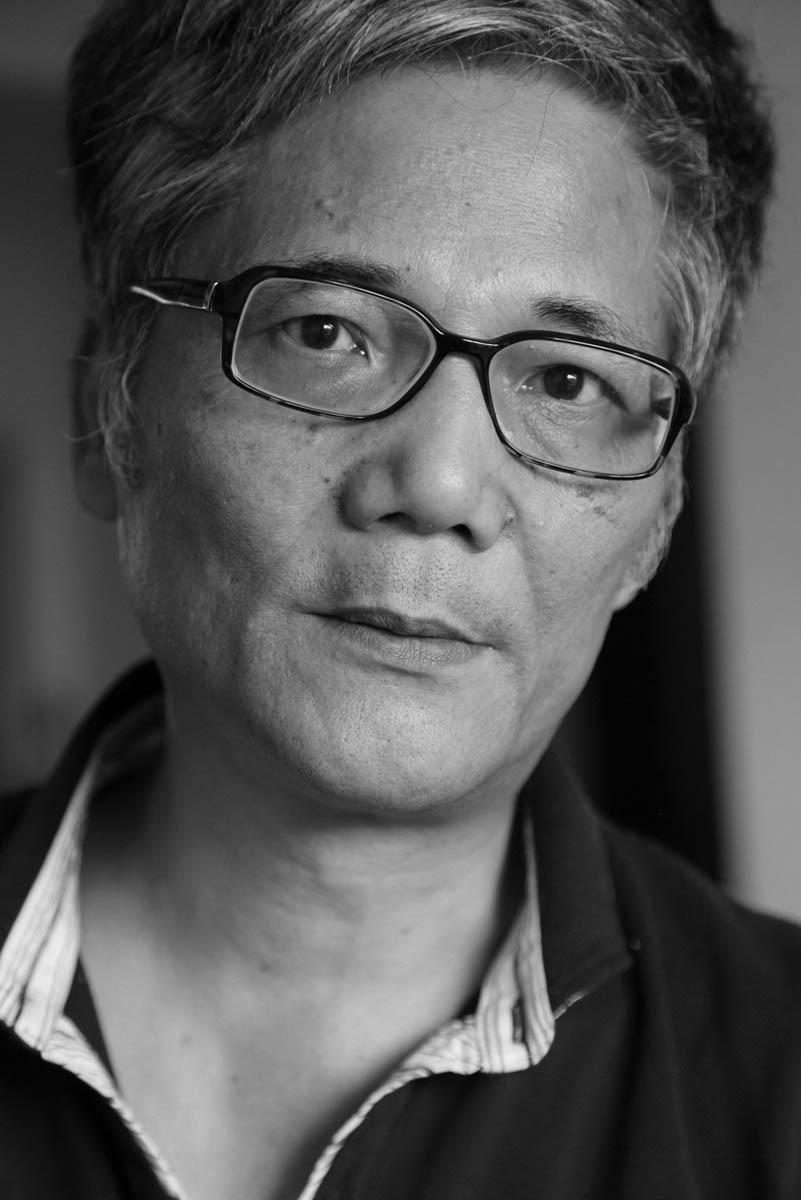 Born in Shanghai in 1954, Chen Cun has at various times in his life found work as a farmer, manual laborer, and teacher. He graduated from the Department of Political Education of Shanghai Normal College in 1980. Since first publishing his writings in 1979, he has produced a large body of work, including a four-volume Collection of Writings by Chen Cun, two novels Once Upon a Time and A Pretty Flower And, three collections of novellas, Travel along the Dadu River, Footsteps on the Roof, The Blue Flag, and several compilations of shorter pieces, such as This Lonely Night, A Classical Man, Song of Life, Laozi the Novel, and Confucius. In 1985 Chen Cun won two literary distinctions, the National Ethnic Literature Award for his novel The Blue Flag and the Shanghai Literary and Artistic Works Award for his collection of novellas Travel along the Dadu River. He has also won the Shanghai Literature Award three times in a row as well as various other honors given by literary journals and newspapers, including Zuo Jia (Writers) magazine. His novel Two Generations was mentioned in the Cambridge History of China: The People's Republic. And in her classic textbook A History of Chinese Contemporary Literature: A Syllabus, Chen Sihe devoted an entire section to discussing his novel Death. Since 1983 he has been a full-time professional writer and a member of the Shanghai Association of Writers. In the past ten years, he has served as the artistic director of Under the Banyan Tree, an international literary website for creative works in Chinese. He is also currently the artistic director of 99read.com and the general administrator of its discussion forum. He recently presided over the fourth web literature contest and served as chief editor of several book series of web literature. He was also the first administrator of the web forums Read Lying Down and Small Mass Vegetable Garden. (info from publisher)
Chen Cun is the featured author in READ PAPER REPUBLIC, week 30, 7 January 2015.
See an interview with this author in *Morning Sun: Interviews with Chinese Writers of the Lost Generation", by Laifong Leung (M.E. Sharpe, 1994)
Read Now: On Paper Republic
Original Works
The Paper Republic database exists for reference purposes only. We are not the publisher of these works, are not responsible for their contents, and cannot provide digital or paper copies.