William Dolby ( – 2015)
Professor of Chinese at Edinburgh University. Died 7 February 2015.
"From the very early days when he trained in the Royal Air Force and studied at the London School of Oriental Studies, through his First Class Honors Degree and PHD at Christs College in Cambridge, well past his retirement as Professor and Lecturer at the University of Edinburgh, Department of Oriental Studies, he enthusiastically devoted himself to his translations, projects and writings. He amazingly produced over forty publications (his Chinese Culture Series, mainstream published and individual works), many of which were under his own publishing company of Carreg Publishers and with various other works picked-up by the mainstream publishing houses. His last translation, as late as 2013, was Lao She's Mr Ma and Son published by Penguin - a translation that Bill quietly informed was in fact a story that he originally translated back in the 1960's." (copied from his website, June 2015)
See his publications here and the plan to create them as Chinese Culture E-books here
Update December 2015
The following E-book has been published:
No.28 Chinese Allusions, a short dictionary is now transformed into a PDF and available for download
Book Publications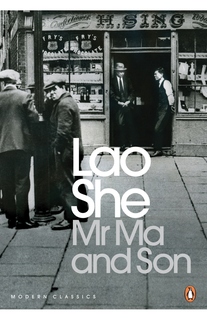 July 01, 2013
All Translations
The Paper Republic database exists for reference purposes only. We are not the publisher of these works, are not responsible for their contents, and cannot provide digital or paper copies.