Liu Qingbang

刘庆邦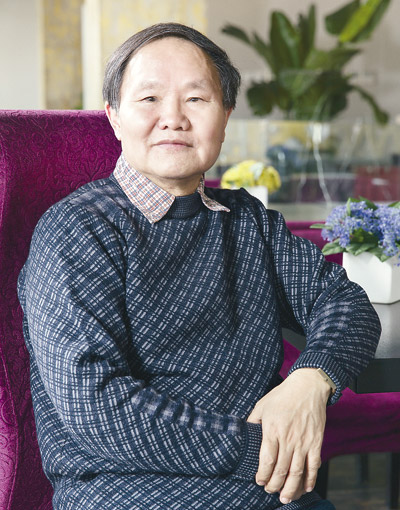 MCLC | Chinese Short Stories |
Grew up in Shenqiu, Henan. Once a coal miner, now a writer. "The most frequent motifs of literature, such as the relationships between men and nature, men and death, and men and women, are brought into full play in the dark and grave underground," he says.
Liu moved to Beijing in 1978, working as a reporter and editor with a newspaper in the coal industry, and became a professional writer with the Beijing Writers' Association in 2001.His novella Sacred Wood won the Lao She Literature Prize, and was adapted into the film Blind Shaft, which won the Silver Bear at the 2003 Berlin Film Festival.
Since 2011, he has been working on a series of short stories about nannies in Beijing. "The urban-rural divide still exists," he says. "The clash between rural nannies and their urban employers reflects the common conflicts of China's transitional period." Liu plans to go to a coal mine in Shaanxi province later this year to prepare for his next novel, about the lives of family members of miners who died in a gas explosion eight years ago.
(info from http://www.chinadaily.com.cn/life/2012-09/18/content_15765005.htm)
Liu Qingbang is the featured author in READ PAPER REPUBLIC, week 25, 3 December 2015.
Read Now: On Paper Republic
Read Now: Around the Web
Original Works
The Paper Republic database exists for reference purposes only. We are not the publisher of these works, are not responsible for their contents, and cannot provide digital or paper copies.