Kyle Anderson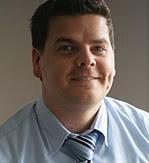 Kyle David Anderson is a translator of young adult literature and an international educator.
He is best known in Asia for being the translator of Yang Hongying, the "J.K. Rowling of China," and in America for being a voice for international education as the Senior Director of Global Engagement at Clemson University (South Carolina).
His literary, academic and popular work have appeared in: Simon & Schuster, Times Higher Education, LA Review of Books, AAC&U Liberal Education, Frontiers Journal, The Diplomat, Verge Magazine, World Education News & Reviews, China Scenic, Writing Pathlight: New Chinese Writing, Yilin Press, Guomai Culture & Media, China Translation and Publishing House, University of Hawaii Press and Deseret Book.
He is a former Fulbright junior scholar (Taiwan) and Fulbright-Hays fellow (China and Italy).
All Translations
The Paper Republic database exists for reference purposes only. We are not the publisher of these works, are not responsible for their contents, and cannot provide digital or paper copies.