Huang Qingyun (1920 – )

黄庆云

Yun Zizi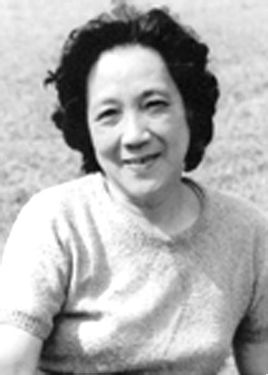 Huang was born in Chenghai, Guangzhou, Guangdong.She was graduated from Chinese Language and Literature major in 1939 from Zhongshan University. In 1948, she gained MA of Arts from Columbia University. She used to be the chef editor if New Kid. After the foundation of the nation, she worked as associate professor in Guangdong College of Arts and Sciences and Guangxi University and vice president of Chinese Writers Association branch in Guangdong.She was also the vice chairman and secretary of International PEN China.
Original Works
The Paper Republic database exists for reference purposes only. We are not the publisher of these works, are not responsible for their contents, and cannot provide digital or paper copies.