Give-it-a-Go Translators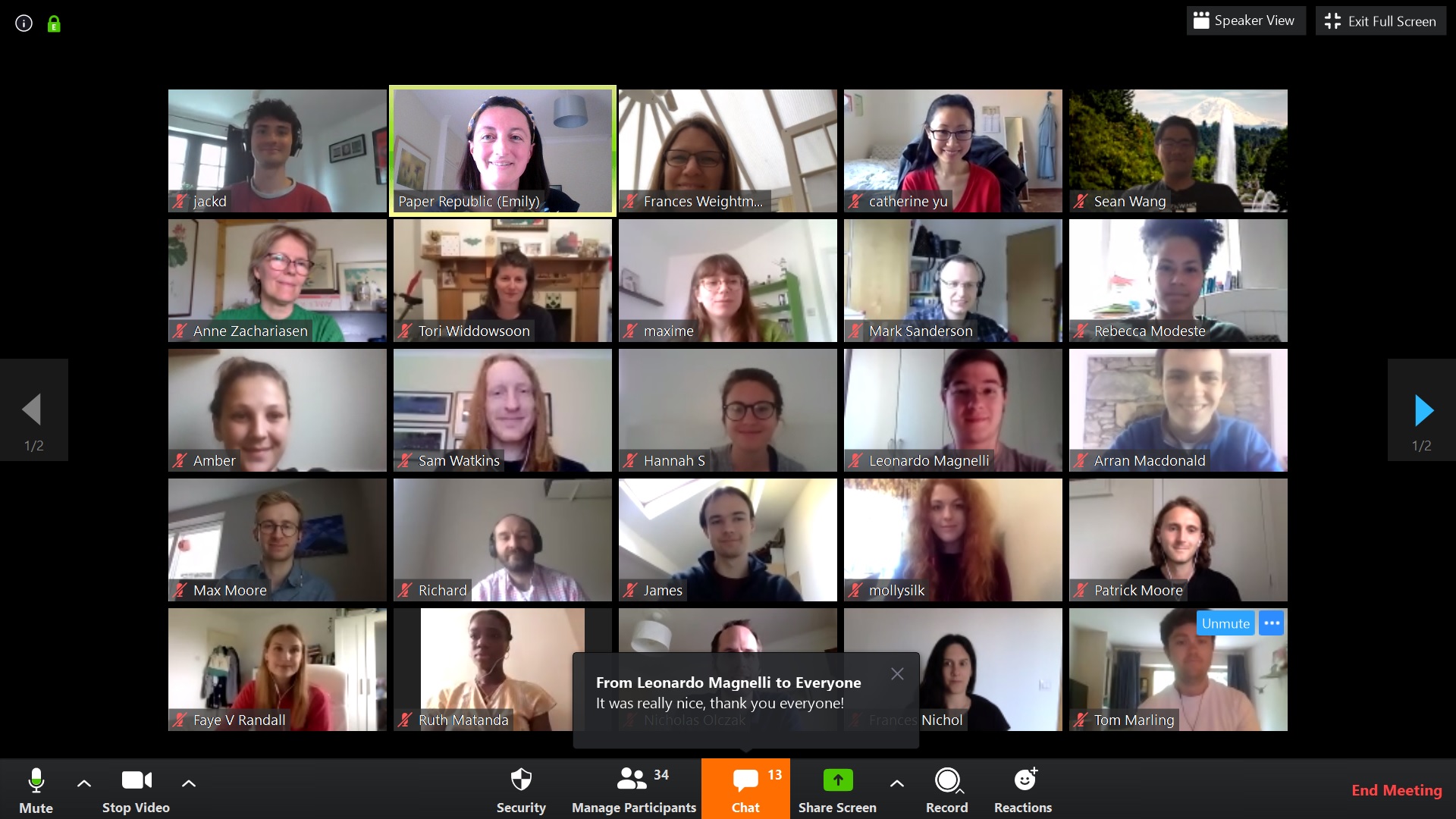 See Leed's Writing Chinese website for details.
The full roster of Give-it-a-go translators are:
Finn Aberdein
Conor Ahern
Lorna Amor
Phyllis Ang
Zhui Ann Chang
Keisha Asari
Yu-Mei Balasingamchow
Aaron Balivet
George Bobyk
Emily Bonazzola
Lucrezia Botti
Alexander Boyd
Sascha Brooksbank
Katherine Brown
Laura Brown
Aoife Cantrill
Angie Chau
Kimberley Chong
Nathan Christian
Monica Chung
Lucrezia Cogliati
Eleanor Collard
Maja Corbecka
Cheryl Cornwell
Anthony Cullen
Sarah Darwin
Mario de Grandis
Sharon Dempsey
Axel Dessein
George Dudley
Gina Elia
Lucy Elwood
Ming Fai Chak
Tyler Feezell
Anna Fiedler
Samantha Fordham
Heidi Frances
Suet Fun Choo
Eleanor Gardner
Emma Goodliffe
Angus Gore-Andrews
Mina Greb
Rong Guo
Joe Guy
Anton Harder
Zhou Hau
Jack Hay-Richardson
Teng He
Haoshen He
Jordan Henshaw
Charly Hensman
Elliot Hodkin
Bethan Howells
Teng Hua Kneebone
Kiera Johnson
Jette Jørgensen
Aileen Kearney
John Kennedy
Nishit Kumar
Richard Lamb
Steven Langsford
Amber Lawley
Brianna Leatherwood
Jia yi Lee
Nathasha Lee
Caleb Leow
Jacqueline Leung
Ang Li
Michelle Li
Shelly Liang
Qian Liu
Arran Macdonald
Leonardo Magnelli
Tom Marley
Ruth Matanda
James McCaffney
Rebecca Modeste
Patrick Moore
Max Moore
Frances Nichol
Sigele Nickerson-Adams
Zhui Ning Chang
Sinead O'Connor
MaryRose Okere
Nicholas Olczak
Craig Olinsky
Kelsey Owyang
Ariel Pan
Alicia Parshall
Aleksandra Radjenovic
Faye Randall
Kristen Robinson
Mark Sanderson
Ana Scougall
Tina Shan
Alison Sharpless
Molly Silk
Hannah Silverleaf
Winnie So
Mary Song
Tom Staniforth
Eero Suoranta
Maxime Swift
Yingqi Tang
Pieter Velghe
Sean Wang
Qingyao Wang
Sam Watkins
Tori Widdowson
Lisa Wiest
Owen Wilson
Martin Witte
Yen-rong Wong
Matthew Wu
Celine Wu
Yaqi Xi
Angela Yang
Catherine Xin Xin Yu
Bei Yu
Anna Zachariasen
F. Zhang
Xiaoling Zhang
Lihang Zhu
Read Now: On Paper Republic
All Translations
The Paper Republic database exists for reference purposes only. We are not the publisher of these works, are not responsible for their contents, and cannot provide digital or paper copies.