Chloe Garcia Roberts
Chloe Garcia Roberts is the translator of Li Shangyin's Derangements of My Contemporaries: Miscellaneous Notes (New Directions), which was awarded a PEN/Heim Translation Fund Grant, as well as Cao Wenxuan's children's book, Feather (Archipelago Books/Elsewhere Editions), which was selected as a 2018 Outstanding International Book by the United States Board on Books for Young People (USBBY), and editor and contributing translator of the collected poems of Li Shangyin published in the NYRB Poets series. She is also the author of a book of poetry The Reveal (Noemi Press). Her translations have appeared in the publications BOMB, Boston Review and a A Public Space, among others. She lives in Boston and is managing editor at Harvard Review.
Book Publications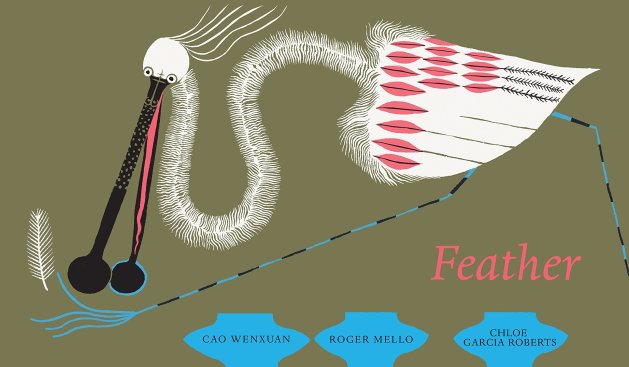 October 18, 2017
All Translations
The Paper Republic database exists for reference purposes only. We are not the publisher of these works, are not responsible for their contents, and cannot provide digital or paper copies.