Anne Henochowicz

何安妮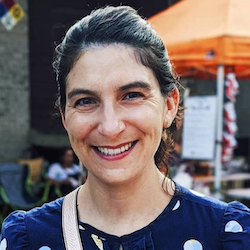 Anne came to literary translation at China Digital Times, where she was Translations Coordinator from 2011 to 2016, and again from 2020 to 2022. There, she first read and translated essayists such as Li Jingrui and Tang Danhong, experimental poet Yu Xiuhua, and many ingenious bloggers and journalists. She also edited the Chinese Corner column at the Los Angeles Review of Books China Channel. She lives near Washington, D.C.
Read Now: Around the Web
All Translations
The Paper Republic database exists for reference purposes only. We are not the publisher of these works, are not responsible for their contents, and cannot provide digital or paper copies.